For a delicious comfort meal or appetizer, you will not want to miss out on these creamy Cheesy Beef Enchiladas in Green Sauce or Enchiladas Verdes.  Made with corn or flour tortillas, perfectly seasoned ground beef, black beans and smothered in a delicious green sauce/salsa verde.  Then topped with scallions, queso fresco and mexican crema or sour cream.  Yummy!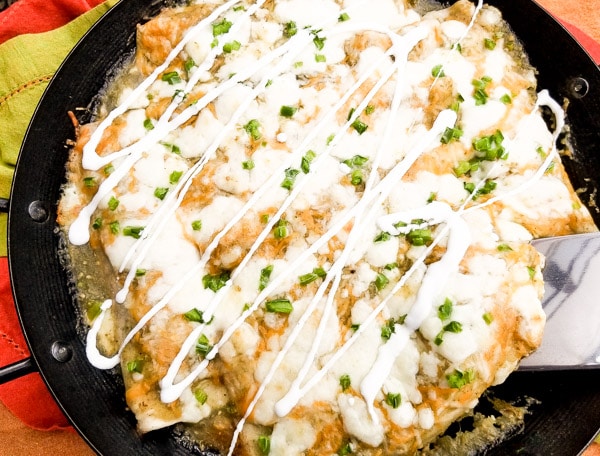 Beef Enchiladas
Lets talk about enchiladas!  Specifically beef enchiladas!  Yum!
I  know they may not look the prettiest but these Cheesy Beef Enchiladas in Green Sauce are just the perfect comfort appetizer or meal….